Working Together to Improve Quality
        & Control Costs
HNS physicians have committed to work together on the quality and cost-effectiveness of health care provided to patients in our service area, and to improve the patient experience.
Through its Credentialing, Quality, & Utilization Management, Cultural Competency and other programs, HNS seeks to improve the quality, effectiveness, and the efficiency of the health care delivery system in our service area, and to help control the costs of that care.  These efforts create efficiencies for contracted health care plans, their members, as well as for its contracted health care professionals.
HNS creates efficiencies in our service area by:
Establishing mechanisms to monitor and control utilization of health care services provided by its contracted health care professionals designed to control costs and ensure quality of care; and

 

Improving access to care in our service area; and

 

Selectively choosing, for initial and continued participation, physicians who are committed to the consistent delivery of safe, quality, and cost-effective health care; and


 

Developing and maintaining policies and standards which promote quality, cost-efficiency, and improve the overall patient experience; and


 

Requiring the ongoing investment by health care professionals, both monetary and human, in its infrastructure, in order to achieve its efficiency objectives.

 
HNS provides an array of clinical and support services to help improve quality of care, treatment outcomes, cost-efficiency, and the patient experience.  We provide cost-saving administrative and electronic solutions to enhance efficiency, and our dedicated support team will help you navigate the ever-changing world of managed care, so you can stay focused on improving the health of your patients.
By working together, we help make health care more accessible, more effective, and more affordable for everyone.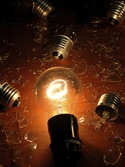 Learn more about the benefits of being part of the HNS
  Network of Healthcare Professionals.

 For information about joining the HNS network, please email the This email address is being protected from spambots. You need JavaScript enabled to view it..