What is a Corrected Claim?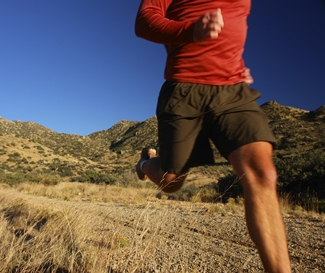 A corrected claim is a claim that has been adjudicated (i.e. - you have received an EOB/NOP from the payor for that particular claim) but which includes information which differs from the information on the original claim.
NOTE: When HNS returns a claim for correction, that claim has not yet reached the insurance company and should never be submitted as "corrected."
Only claims that were ORIGINALLY filed incorrectly to the payor OR were incorrectly adjudicated by the payor and for which you have already received an EOB/NOP should be considered "corrected claims."
Timely Filing
Corrected claims should be submitted to HNS within 15 days of receipt of the EOB for the original claim (or as soon if the error is discovered if prior to receipt of the EOB).
At this time, HNS payors cannot accept corrected claims electronically.  Corrected claims and claims with any attachments must be submitted on a CMS 1500 paper claim form and mailed to HNS.
There are many reasons why a claim or service may deny.  Your HNS Service Representative may be able to assist in determining why a claim or service has denied and will assist your office in submitting a corrected claim, if needed.
The following are just a few reasons why you would have to submit a corrected claim to HNS.
A claim may have inadvertently been submitted directly to the payor rather than to HNS.  This will result in either the denial of the claim or the adjudication of the claim at out-of-network benefits.  In this case, a corrected claim must be filed.


An invalid or expired member ID number may have inadvertently been billed resulting in the denial of the claim.  This would require a corrected claim to be filed.



A

n important modifier on a CPT code may not have been billed, resulting in the denial of a particular service.  This would require that you file a corrected claim.
If you and your HNS Service Representative determine the need to submit a corrected claim, please follow these instructions:
Generate a new CMS 1500 claim form for the same date(s) of service with all corrections made on your new form.

NOTE:

 When filing a corrected claim, submit ALL services and ALL charges that were on the original claim rather than just the charge(s)/service(s) that has changed, 

unless there was a service on the original claim that you did not intend to bill.  Do not include that charge on the claim but do include ALL other charges that were originally submitted on the claim, even though you may have already been paid for those charges.  If only one charge is resubmitted, it will appear that you intend to remove all previously processed charges and a refund will be requested for previously paid amounts.


Staple a copy of the EOB/NOP that shows the denial or incorrect payment to the new CMS 1500 corrected claim.


Complete box 22 on the CMS form with the number 7, to indicate the claim is a corrected claim.  Additionally, under "Original ref. no." include the word "corrected".  (For BCBSNC corrected claims, you must include the original claim ID in box 22, as well as the number 7.)


Mark the claim "CORRECTED" at the top of the CMS form.


When submitting a corrected claim, you may only submit one date of service per claim.


Mail the claim with the attached EOB/NOP to the address below.

HNS/(Payer Name)
PO Box 2368
Cornelius, NC 28031
Please ignore the address on the member's card as well as any instructions you receive when verifying benefits regarding where to submit claims.  HNS instructions supersede all other instructions regarding where to submit claims.
Please remember, if HNS returns a claim to you or sends you an HNS Electronic Claim Error Report for an electronically submitted claim, you do not need to resubmit it as a corrected claim since it has not yet been sent to the payor.  Please make requested corrections and resubmit the claim through HNSConnect®.
For certain insurance companies, be aware that reprocessing a previously submitted claim is often a lengthy and difficult process.  Some computer systems may "recognize" the date of service as a previously submitted date of service and will reject the corrected claim as a duplicate, even though the claim may not have been paid or was paid incorrectly when originally submitted.
The best defense is a good offense! 
Following the instructions above will expedite the correct processing of your claim but it is often necessary to submit these claims several times before they are properly adjudicated.
Double check all claims for errors prior to submitting the first time and make sure to send your claims directly to HNS, not to the address on the insurance cards.  Submitting error-free claims to HNS should result in the correct adjudication of your claim the first time it is submitted to the payor and can eliminate the need for corrected claims.