Making health care more accessible, more effective and more affordable.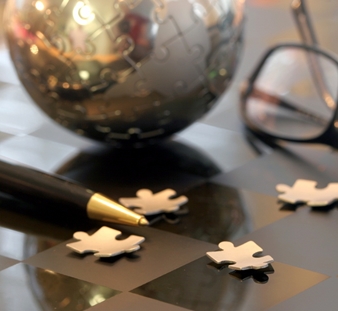 HNS is committed to improving quality and controlling the cost of health care in our service area.
As an HNS health care professional, you'll have access to clinical resources and programs which help ensure the delivery of effective, cost-efficient health care to your patients. These programs, coupled with our cost-saving administrative solutions, create efficiencies that benefit you,  your patients, and our contracted health care plans.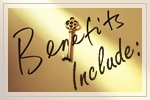 Quality of Care
We provide unique programs, initiatives and a wealth of resources which improve quality of care, treatment outcomes and cost-efficiency so you can provide the best possible care to your patients (while helping you stay up-to-date on best practices and help protect your practice).
Cultural Competency
HNS' Cultural Competency Program helps improve your ability to more effectively interact with patients of different cultures and socio-economic backgrounds, particularly those with limited English proficiency, so that you can provide the highest quality of care to every patient, regardless of race, ethnicity or cultural background.
The program includes, but is not limited to free, in-office interpretation services for patients with limited English proficiency, and the publication in the HNS Provider Directory of the names of those providers who speak a language other than English to assist those individuals with limited English skills in locating a physician in their community who speaks their language.  HNS also provides many clinical resources in Spanish.
Best Practices
HNS has, and continues to develop Best Practices which improve safety, quality, and cost-effectiveness.
Education / Free CEUs
HNS provides free continuing education credits to help you stay ahead of the curve, and assist you in meeting your licensing requirements, and clinical resources that promote quality of care, cost-effectiveness, and patient safety.  HNS offers:

Online CE programs (approved by both the NC and SC Chiropractic Licensing Boards).


 

Programs which allow you to attend the NCCA/SCCA Conventions each year at no cost to you, where you can obtain up to 18 hours of CE each year.

  

Post-Payment Audit Assistance
HNS provides assistance throughout the entire post-payment audit process.  We will promptly perform an internal review of the health care records requested by the payor to assist in identifying potential problem areas before you release your records to the payor.  We will review your utilization patterns for services filed to that payor and provide you with utilization data relevant to the audit.  We can also put you in touch with other health care professionals who have been audited and have survived the audit process!
HNS will work closely with you and the payor throughout the audit process in an effort to assure a fair determination is made by the payor, so if you are notified of an audit, contact HNS immediately and we will provide support and assistance.
Peer-to-Peer Support
As part of our physician outreach initiative, HNS provides peer-to-peer counseling to our contracted health care professionals.  Counseling includes, but is not limited to, safety and quality of care issues, improving clinical outcomes, utilization of services, documentation, coding, compliance to HNS Policies, and the policies of contracted health care plans, and risk management.
Active Involvement in Network Management
As a clinically integrated network (CIN), it is essential that you have an opportunity to be actively involved in the direction of HNS and decisions regarding its services and initiatives.  Through service on its Credentialing Committee, Quality & Utilization Management Committee, and/or Professional Affairs Advisory Boards, you will help shape the future of HNS.
Practice Growth
As an "in-network" provider with HNS, through payor provider directories (as well as the HNS Provider Directory), you'll benefit from steerage of new patients to your practice, promoting a more stable patient base.
Administrative and Electronic Solutions
Our administrative and electronic solutions improve your efficiency and productivity, improve data integrity, reduce denials, expedite claims closure and increase your cash flow.
Committed Support Team
Our provider Service Representatives and health care executives understand your market, your business and its challenges and provide ongoing support to you and your team in this constantly changing health care environment.
Competitive Compensation
HNS seeks to ensure that our health care professionals receive fair compensation for the services they provide.
Incentive Programs to Increase Your Bottom Line
We provide unique incentive programs to promote better health and cost efficiency.
Services provided include, but are not limited to:

Network Development/Management


 

Credentialing


 

Contract Negotiation


 

Quality and Utilization Management


 

Clinical Resources


 

Peer-to-Peer Support


 

Cultural Competency Program


 

Post-Payment Audit Assistance


 

Chiropractic Advocacy


 

Complaints/Grievance Resolution


 

Continuing Education (both online and live seminars)


 

Educational Website


 

Central Claims Administration


 

Electronic Claims Filing (to improve efficiency and faster payments)


 

Electronic Funds Transfer (EFT)


 

Automated Payment Posting (HNS provides remittance data via HIPAA ERA 835 files.)


 

Administrative Support Services, including HNS Service Representatives to assist in resolving claims and/or payment issues.


 
If you are not yet part of the HNS network, click here for additional information, or click the link to email This email address is being protected from spambots. You need JavaScript enabled to view it.. A member of the HNS credentialing team will send you the information necessary to initiate the credentialing process.